Gourmet hotel near Merano in South Tyrol
Finest Erika culinary pleasure in Tirol village
In the Gourmet Hotel Erika we create moments of pleasure which are a true culinary experience. Master chef Karl Nestl and his team will surprise you daily with fine culinary delights: Mediterranean temptations, regional and international delicacies as well as the best healthy cuisine.
Enjoy the Erika culinary delights on the panorama terrace and in the stylishly designed restaurant with a wonderful view of the Merano countryside. The spa town of Merano lies at your feet.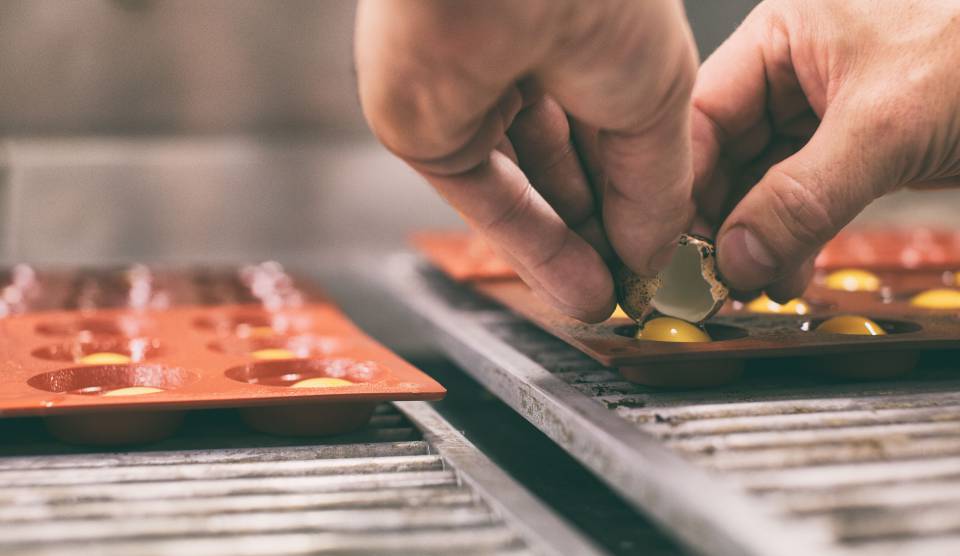 CULINARY PLEASURES
ERIKA CUISINE
Included in the Erika Wellness Gourmet Board for our hotel guests:
Abundant breakfast buffet with fresh, continuously replenished products
At lunchtime: Fresh salad, anitpasti, soup of the day and warm dishes prepared live in our show kitchen (from 12:00 to 2:30 pm)
Homemade cakes and warm drinks from 1:00 to 5:00 pm
Warm drinks, juice and dried fruit at the vitamin bar in the wellness area
Mineral water in the minibar in the room
In the evenings: 5-course gourmet meal à la carte, an abundant offering on salads, raw vegetables and various dressings, dessert buffet
Children's drinks all day long
Culinary highlights every Thursday for our house celebration
OUR WINE SHOP: VINOTHEK PEPIKELLER
Excellent wines & olive oils
We are happy to recommend corresponding wines as an accompaniment to a multi-course dinner.
In the Vinothek Pepikeller there are over 550 of the best Italian wines as well as top wines from all over the world. For you to try at the Hotel Erika and to take home with you.
Also, try our high-quality olive oil, made from olives from our Erika olive grove at Lake Garda.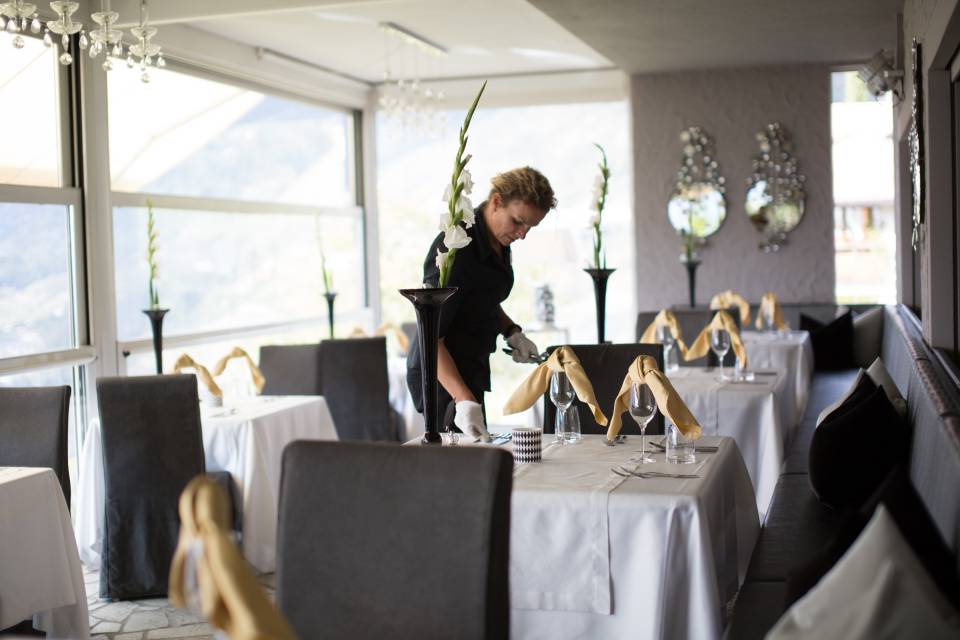 RESTAURANT
À LA CARTE
For external guests
We are happy to offer external guests the finest culinary pleasures in our restaurant. Our à la carte offer at the Hotel Erika in Tirol village is available at lunchtime and in the afternoon.
You can order from our bistro menu from 12:00-5:00 pm. You are also welcome to savor the marvelous view of Merano from our panorama terrace while enjoying coffee and cake from the restaurant. 
Reservations can be made by calling (0039) 0473 926111.
We kindly ask you to understand that our restaurant is reserved for our hotel guests in the evening.
BISTRO MENU
Culinary pleasures in the restaurant
Guests who wish to enjoy culinary delights during the day which go above and beyond our extensive included Erika Gourmet board are welcome to order small snacks from the bistro menu. The bistro menu is available from 12:00 to 5:00 pm.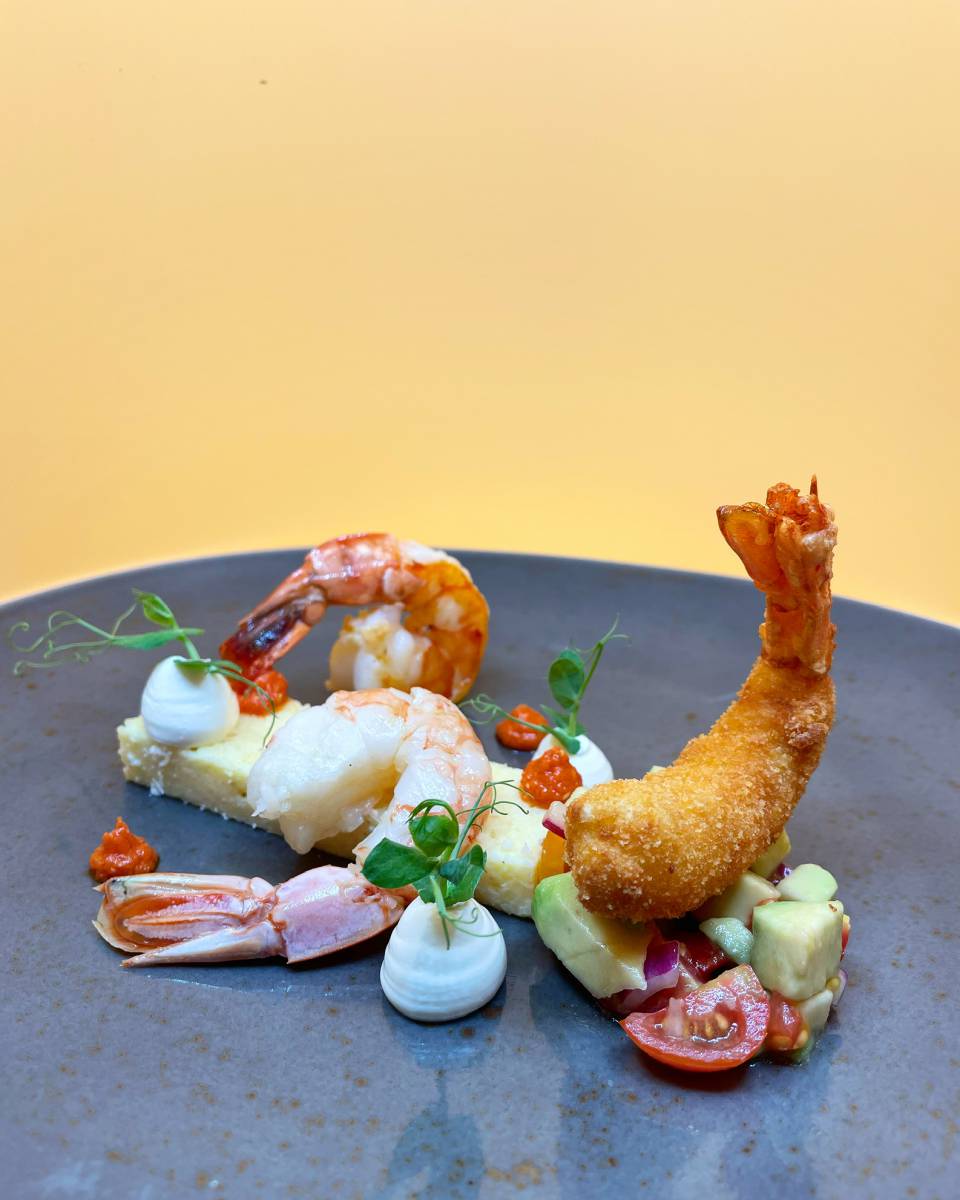 GOURMET CUISINE
HARMONIOUS AMBIENCE
Daily new decorations in Hotel Erika
Our gourmet hotel is internationally known for its stylish decorations. No day is the same here, every day and every themed evening has its own color. From the staff uniforms to the table linens in the restaurant everything matches the color of the day. The heartfelt details and bits of attention from the Erika team make your stay at the gourmet hotel in South Tyrol a very special holiday experience.
ERIKA SERVICE
in the gourmet hotel in Tirol village
Cordiality and attentiveness are the hallmarks of the Erika service in this 5-star luxury hotel. Personal and with personality. Always casual, but never careless. Our service team welcomes you in the restaurant with first-class service. We are happy to take your orders, serve the Erika delicacies and give wine recommendations ... We are happy to be here for you.
Oour kitchen team loves working to make your gourmet holiday in Tirol Village perfect.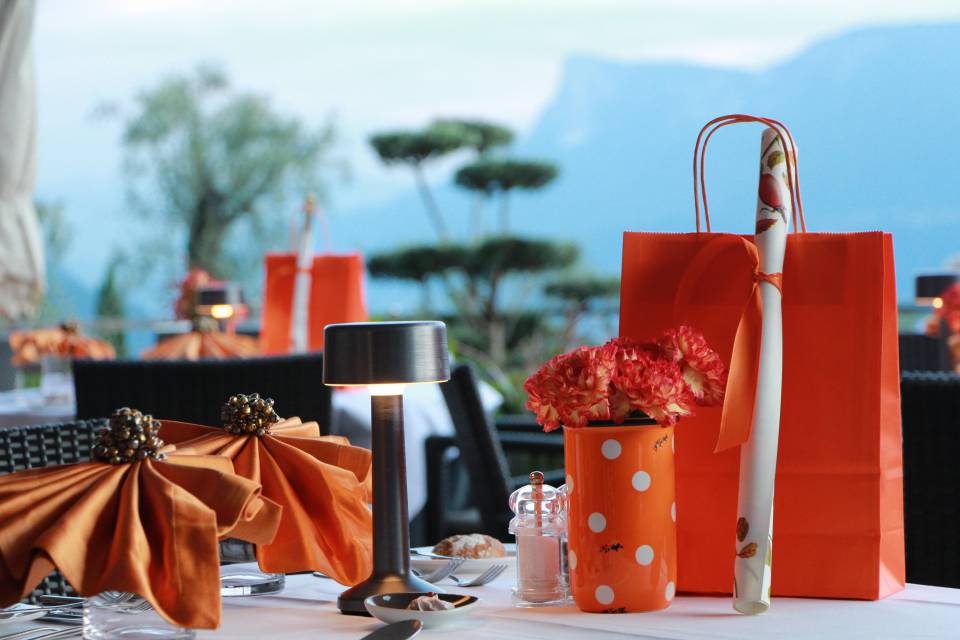 ATTENTIVE SERVICE
Our service philosophy
CHILDREN'S RESTAURANT
The best care
Families appreciate the SPA & Relax Hotel Erika's own children's restaurant. This means that children can have dinner with other children at the children's & teen's table and are well supervised. Also wonderful: kids can choose from the special menu for children.
Meanwhile, parents can enjoy the evening menu comfortably as a couple.